Call Us Now:
+37061111779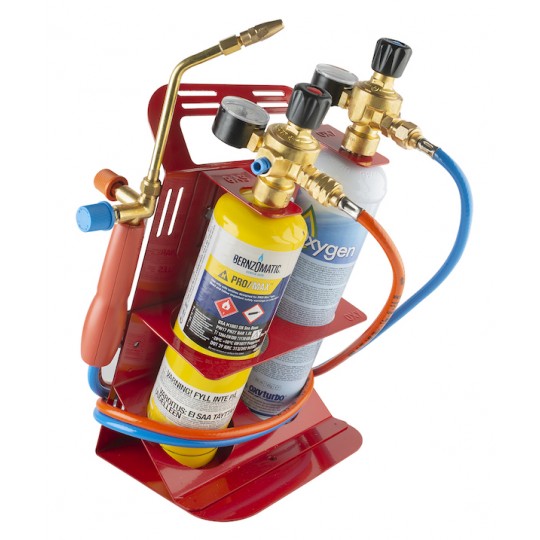 
 
Small welding kit TURBO SET 200, with manometer
Reference: 01-111010
TURBO SET 200, SMALL AND POWERFUL. The most professional amongst small autogenous welding systems with non-refillable cylinders. Compact and in a stylish metal trolley, for powerful welding. Product safety is guaranteed by 4 dual-protection flashback arrestor valves positioned on reducers and inside the torch.
Privacy policy
Delivery
Returns policy
EQUIPPED WITH:
1 L 110 bar OXYGEN cylinder
PRO//Max 400g CGA600 cylinder
MIGNON oxygen and gas reducers with pressure gauge and dual-protection flashback arrestor valves
Handle with adjusting taps and no-return integrated oxygen and gas
160 L lance and tip (tip in two components)
2 m hoses with connections
Set of 4 tips 63-100-250-315 L (in two components)
Protective goggles
2 multi-purpose wrenches
Igniter
Filler metal with de-oxidant